Quick Facts
Age
25 years
Birth Name
Greyson Michael Chance
Birth place
Wichita Falls, Texas, United States
Birthday
August 16, 1997
Relationship Status
Dating
Boyfriend
Ben Watson
Height
6 ft
Weight
68 kg
Nationality
American
Father
Scott Chance
Mother
Lisa Chance
Siblings
Alexa Chance & Tanner Chance
College/University
University of Tulsa
Net Worth
Leo
Zodiac Sign
$2.4 million
Social media gives us a trending kid every day, we watch their videos, like them and share them and then forget them. These kids raise to fame and go off the market in a switch. But those who work their talent and hook their audience with them through their content can have long-term success. Today we are going to talk about Greyson Chance who has a different story than other social media-tending kids.
Greyson Michael Chance known as Greyson Chance is an American singer-songwriter and musician best remembered for his performance at a grade school music festival event of Lady Gaga's song 'Paparazzi'. His video went viral on YouTube and made him famous overnight.
Who Are Greyson Chance's Family?
On August 16, 1997, Greyson Chance was born as a Leo to Scott Chance and Lisa Chance in Wichita Falls, Texas, United States. Greyson grew up in Edmond, Oklahoma as a Catholic. Greyson has two siblings, an older sister named Alexa Chance and an older brother named Tanner Chance who are also music makers.
Also Read: Katie Crutchfield Biography
Greyson went to Cheyenne Middle School for his early education in Oklahoma in 2010. Then, he was sent to the University of Tulsa to major in history however he dropped out to be more career-focused.
How Did Greyson Chance Rose to Fame?
Greyson Chance had an interest in music from a young age, he started taking piano lessons to strengthen his skills. On 2010, April 28, Greyson made a cover for Lady Gaga's song called Paparazzi and posted the video on YouTube which generated 71 million views and became viral. Greyson's video was then posted on various magazines and tv shows including TV Guide, The Huffington Post, BuzzFeed, and Yahoo! Music. Greyson was also linked to the Twitter accounts of American TV personalities such as Ryan Seacrest, Ashton Kutcher, and Ellen DeGeneres.
On May 11, 2010, Greyson was invited to The Ellen DeGeneres Show for performance, after that Ellen supported him by booking shows and posting his announcement on her website and social media. Greyson also was able to recieved a phone call from his icon Lady Gaga. Greyson got opportunities to appear on many shows, has also performed on the Disney channel and got to know many celebrities including Diane Sawyer.
Read More: Carrie Underwood  Biography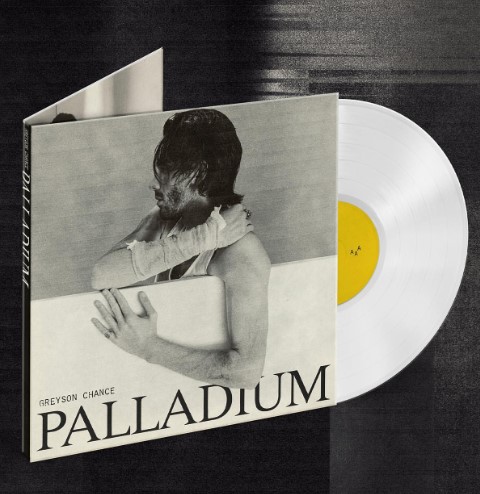 Greyson debuted his original song Broken Hearts on May 26 by appearing on the Ellen Show and received a $10,000 award and a Yamaha Piano. He also made his first singing with Ellen's recording label eleveneleven. Since then, Greyson has released many tracks and albums including Portraits, Somewhere Over My Head, Trophies, twenty-One, Afterlife, and many more.
Greyson has done many tours, in 2022 he announced making an appearance as an actor in the feature movie Maybelline Prince. Greyson also released his new album Palladium on September 22 of the same year.
Is Greyson Chance Married?
Greyson Chance is not married to anyone but is dating Ben Watson for a year. Greyson is gay and he came out in an Instagram post on July 19, 2017. He shared the 6-Color Pride Flag revealing the story of how he was inspired by a message from an individual to come out. His caption of that post read,
"The decision to write this came after I received a message from a brave individual. Such message inspired me to shed light on an aspect of my private life which I have kept distant from my career in music.
I came to fully recognize that I was gay when I was sixteen. I decided not to publicize my sexuality largely due to a matter of privacy, as I was still trying to find comfort and confidence within my own skin. Further, I always found conversations regarding music, politics, art, books – and the greatness of Nas' catalog – to be far more interesting than what type of guy I was into. This is still true today.
While this message is most definitely overdue, I encourage anyone who is navigating their sexuality to devote as much time as they need to the process of finding self-confidence, self-acceptance, and self-love. Hell, for me, it took years to write this message. Nevertheless, I figured now was the time to let a few more friends know that I am happy, I am here for you, and I am proud of who I am.
Cheers
-G"
Read More: Kacey Musgraves Biography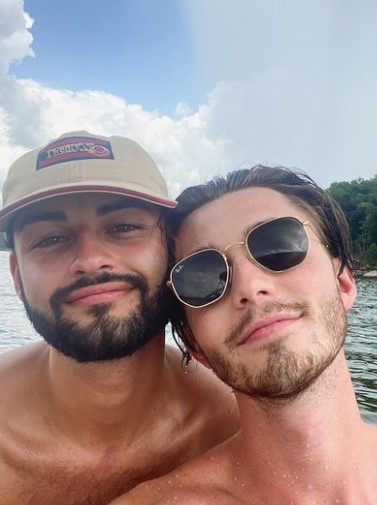 Greyson posts images of himself and his boyfriend together on his social media handles. Greyson is private about his romantic life and has not shared about his past relationship or partner if he had any. 
What Is Greyson Chance's Net Worth?
As of the wiki 2022, Greyson Chance has an estimated Net worth of $2.4 million with major income sources being singing and songwriting. Greyson is a huge social media celebrity, and now he has 885k subscribers on YouTube, 3 million followers on Facebook, and 586k followers on Instagram. Greyson has worked with labels such as Maverick, Streamline, Geffen Records, AWAL, and Sony Music. Greyson is managed and represented by Guy Oseary and Troy Carter.
How Tall Is Greyson Chance?
Greyson Chance has a towering height of 6 ft and weighs around 68kg. Greyson has a slim body type with dark brown hair and light brown eyes.
For More News, Entertainment, Follow CelebWikiCorner.