Quick Facts
Age
55 years
Birth Name
James Poyser
Birth place
Sheffield, England, United Kingdom
Birthday
January 30, 1967
Relationship Status
Married
Husband/Wife
Tonita Poyser
Height
5 feet 11 inches
Weight
75 kg
Nationality
British
Father
Reverend Felix
Mother
Lilith Poyser
Siblings
Andrea Jayne Poyser
College/University
Temple University
Net Worth
$10 Million
Zodiac Sign
Aquarius
James Poyser is a renowned songwriter, producer, and musician based in America.  He is a current member of the hip-hop band The Roots where he plays the keyboard. James Poyser came to the limelight after his song He Is Not Into You and Brown Sugar got global recognition. 
In his music career, he has written and produced songs for various renowned artists. He won a Grammy in 2003 for co-writing and producing the popular song "Love of My Life" by Erykah Badu and Common. 
What Is The Age Of James Poyser?
James Poyser was born on January 30, 1967, in Sheffield, England, United Kingdom. He is 55 years old as of 2022. He belongs to the British ethnicity and is of Jamaican ethnic background. According to his birth month and date, he is an Aquarius by zodiac sign. His father's name is Reverend Felix and his mother's name is Lilith Poyser. His father, Felix was a church pastor. He has one sister whose name is Andrea Jayne Poyser. James spent only some part of his early years in his birthplace. When he was nine years old he along with his family moved to  West Philadelphia, Pennsylvania, United States where his father established the New Testament Church of God with just seven members. 
Read More: Thomas Rhett Biography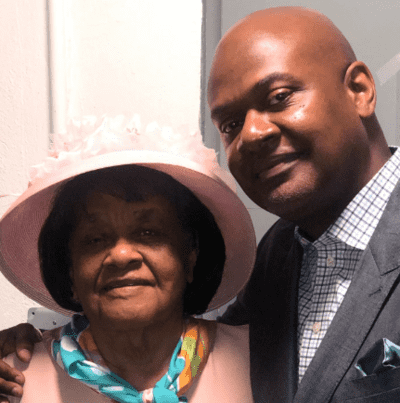 James' young life was greatly influenced by religion. Growing up in the church, he was surrounded by music. He grew up playing piano and drums in the church and developed an interest in music. Moreover, James Poyser attended Philadelphia Public Schools. He completed his bachelor's degree at Temple University and graduated with a degree in finance. At the same time, he also took extra classes to shape his music career.
What Is The Professional Career Of James Poyser?
James Poyser is professionally famous as a songwriter, producer, and musician. He grew up playing drums and piano in the church where he developed his music career. After finishing college education, he started working as an assistant for the songwriting/producing team of Kenny Gamble and Leon Huff. Later, James established his own production company, Axis Music Group, with his friends Victor Duplaix and Chauncey Childs. James has written and produced songs for renowned musicians including Erykah Badu, Mariah Carey, John Legend, Lauryn Hill, Common, Anthony Hamilton, D'Angelo, Norah Jones, Eric Clapton, etc.
See More: Hilary Duff Biography
He has written theme songs for numerous films and television programs, including Fame, Dave Chappelle's Block Party, Totally Awesome, and Wyatt Cenac's Problem Areas. He has also contributed music to the TV shows Black-ish and The Chappelle Show. Basically, he is globally recognized as a member of the band The Rock where he plays the keyboard. James officially joined The Roots in 2009. He has written music and given live performances with the band as the house band for NBC's Late Night with Jimmy Fallon and The Tonight Show Starring Jimmy Fallon. He writes songs in his home studio which is in his house basement. 
Who Is The Wife Of James Poyser?
James Poyser shares a happily married life with his beautiful wife Tonita Poyser. Tonita was his childhood sweetheart. James married Tonita on June 6, 2006. Recently on June 6, 2022, the couple celebrated their 16 years marriage anniversary and even posted photos on their respective Instagram account to mark their wedding anniversary. Though it has been years of their marriage, the love between them hasn't faded even a bit. Their love for each other seems to be growing day by day. 
Discover: Tenoch Huerta Biography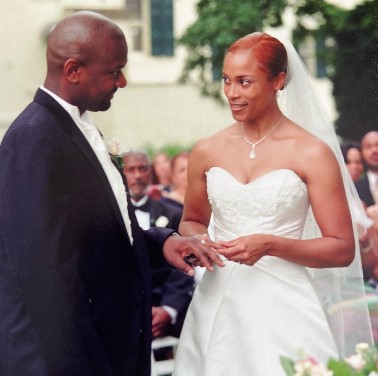 Similarly, James and his partner Tonita are parents of one son. They brought their son into the world on September 25, 2006. His name is Jadyn Poyser and is 16 years old. The couple resides in Philadelphia, Pennsylvania now. 
Additionally, Tonita, his wife, also appears to have a daughter with name Yanni. Tonita shared a series of images with Yanni on her Instagram on January 12, 2020, on the occasion of Yanni's birthday. The caption read: 
Where has the time gone, my pretty baby girl has grown up into a beautiful woman! I'm getting old!😂 May God continue to bless you and keep you. I love you momma! Happy Birthday!😘❤️🎂🎁🎂🎈
In addition, Tonita's family photo from Christmas 2020 included her and her husband James Poyser, as well as 3 boys and a girl. As a result, they probably have 3 sons and a daughter in all. It's not clear, though, whether James has other children besides Jadyn or if Jadyn is James' only child.
What Is The Net Worth Of James Poyser?
As of wiki 2022, James Poyser has a net worth of $10 Million. His main source of income is his professional career as a songwriter, producer, and musician. He has written and produced songs for various renowned artists throughout his career. 
What Is The Height Of James Poyser?
The height of James Poyser is 5 feet 11 inches. He weighs around 75 kg. He has dark completion. He has pair of black eyes. His head is bald.
For More News, Entertainment, Follow CelebWikiCorner.