Quick Facts
Age
47 years
Birth Name
Taika David Cohen
Birth place
Raukokore in the Bay of Plenty region of New Zealand's North Island
Birthday
August 16, 1975
Relationship Status
Married
Husband/Wife
Rita Ora
Height
6 ft
Weight
75 kg
Nationality
Kiwi (New Zealand)
Father
Maori Waititi
Mother
Robin Cohen
College/University
Victoria University of Wellington
Net Worth
$5 million
Zodiac Sign
Leo
A kid of a middle-class family dreamt to become someone who can make people laugh, and become whoever he wanted to become so he choose acting as his career and turned out to become, one of the best comedians, actors, directors, and filmmakers. Taika Waititi is that kid, who became what he wanted.
Taika David Cohen known as Taika Waititi is a New Zealand Filmmaker, director, actor, and comedian who is known for his work in movies such as Jojo Rabbit, Thor: Love and Thunder, and more.
Who Are Taika Waititi's Parents?
On August 16, 1975, Taika Waititi was born to Maori Waititi a Te Whanau- Apanui artistic Father, and Robin Cohen who was a school teacher in Raukokore in the Bay of Plenty region of New Zealand's North Island. His parents were not married and they got separated when Taika was 5 years old and was raised by a single mother. Taika's father was a member of Satan's Slaves, a bike gang. In an interview, Taika revealed that he and his mother were very poor and dreamt of buying a microwave.
Also See: Brie Larson Biography
Taika Waititi went to Onslow College and then to Victoria University of Wellington where he completed his Bachelor of Arts in 1997.
Why Did Taika Waititi Change His Name?
Taika Waititi describes himself as a Polynesian Jew, his father was of Māori and a little bit French Canadian whereas his mother was of Russian Jews with a bit of Irish descent. Taika's name has a meaning, Taika in Māori means Tiger whereas in Finnish it means Magic. Taika changed his name because he preferred his father's last name 'Waititi' and then his mother's last name 'Cohen'. Taika uses Cohen as the last name for his work in film and writing whereas Waititi for Visual Arts and Endeavors.
What Are The Career Peak Of Taika Waititi?
During Taika's college year, he joined the five-member comedy team So You're a Man, which allowed him to travel to New Zealand and Australia. In 1999, Taika was in the comedy duo The Humourbeasts which won him the Billy T Award receiving New Zealand's Highest comedy accolade.
Read Further: Joel Edgerton Biography
In 2010, Taika directed a movie called Boy, a comedy-drama that was also written by him. This movie premiered at Sundance Film Festival and got Nominated for The Grand Jury Prize. In 2013, Taika directed, wrote, and acted in the vampire mockumentary comedy movie called What We Do in the Shadows which was later turned into a tv series and got nominated for the second season of a Primetime Emmy Award for Outstanding Comedy Series.
Taika then directed and wrote the comedy-drama movie, Hunt for the Wilderpeople which broke his record when was released in New Zealand on the opening weekend. Taika also wrote the initial screenplay for the aminated Disney movie Moana. In 2017, Taika directed his first major production movie, Marvel Studio's Thor: Ragnarok, which earned him critical praise and made a huge box office collection. Taika then wrote, directed, and acted in the dark comedy movie Jojo Rabbit in 2019. The movie was adapted from the book Caging Skies by Christine Leunens. Taika played Adolf Hitler, an imaginary friend of the protagonist boy. For this movie Taika won an Oscar for best picture and Best Adapted Screenplay. Taika dedicated the Oscar to all the indigenous groups of people, as he was the first Māori to win an Oscar.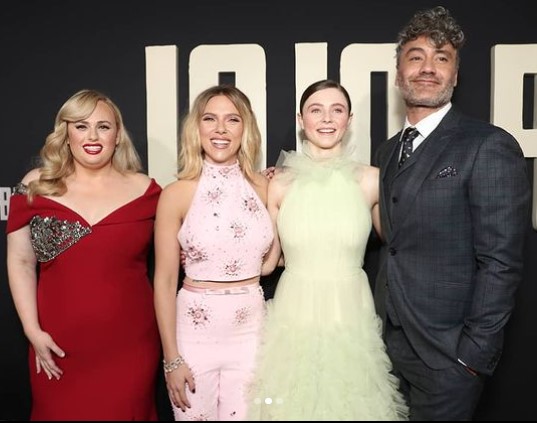 Also See:Don Cheadle Biography
His recent work is in the Marvel Studios Movie, the sequel of Thor: Ragnarok, Thor: Love, and Thunder which was released in 2022. Taika is also scheduled to co-write the upcoming movies such as the sequel of movies such as What We Do in the Shadows, titled We're Wolves, and direct and co-write live-action Star Wars movies.
Who is Taika Waititi Wife?
Taika Waititi is married twice in his life; Taika's first wife is Chelsea Winstanley. Taika married Chelsea in New York City in 2012. The couple met when Chelsea interviewed Taika about Māori Artists for a Tv documentary show. Chelsea is a New Zealand Film producer who has made numerous documentaries such as Toi Ora: Visual Sovereignty, Merata: How Mum Decolonized the Screen, and many more. After six years of marriage with Chelsea, the duo parted their ways in 2018. 
Is Taika Waititi Married To Rita Ora?
In 2021, Taika was rumored of dating British singer, Rita Ora, which turned out to be true. The couple dated since then and got married in a secret ceremony in London in 2022. Taika and Rita married recently surrounded by their family and close friends.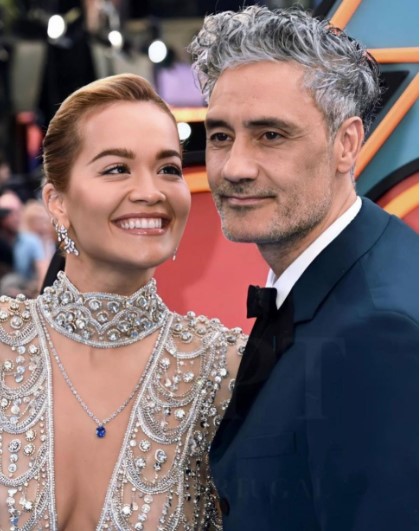 See Also: Zoe Saldana Biography
How Many Children Does Taika Waititi Have?
Taika Waititi has Two children with his first wife and partner Chelsea. Taika adores and loves his daughters very much, the first daughter is named Te Hinekāhu who is age nine, and the second daughter is Matewa Kiritapu who is age six. Taika shares videos of himself and his children on his social media accounts. His movie Thor: Love and Thunder's monster was inspired by the drawing of the kids of both Taika and Chris Hemsworth.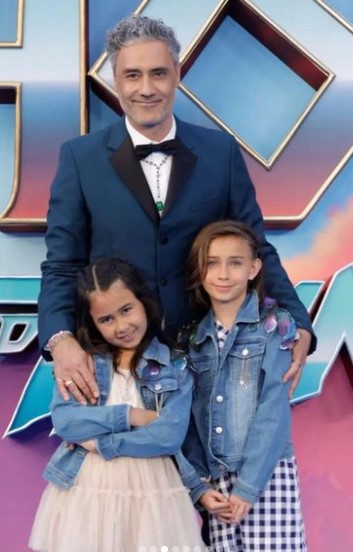 What Is Taika Waititi's Net Worth?
As of 2022, Taika Waititi has a Net Worth of $13 million with income sources such as acting, producing, writing, and directing movies. According to the wiki, His movie Thor: Love and Thunder earned $700.5 million against the budget of $250 million, and the movie Thor: Ragnarok made $845 million against the budget of $180 million similarly his movie Jojo Rabbit made $90.3 million against $14 million. Taika is available on social media with 3.1 million followers on Instagram, 1.6 million followers on Twitter, and 922k followers on Facebook.
How Tall Is Taika Waititi?
Taika Waititi has a towering height of 6ft and weighs 75 kg. Taika is Health conscious but not often strict regarding his diet. Taika is a handsome man with Light Brown eyes and Salt-and-pepper colored small curvy hair.
For More News, Entertainment, Follow CelebWikiCorner.