Quick Facts
Age
62
Birth Name
Valeria Ann Bertinelli
Birth place
Wilmington, Delaware, the USA
Birthday
23 April 1960
Relationship Status
Single
Husband/Wife
Late Eddie Van Helen and Tom Vitale
Height
5 feet and 4 inches
Weight
67 kg
Nationality
American
Father
Andrew Bertinelli
Mother
Nancy Bertinelli
Siblings
David, Patrick, and Drew
College/University
Granada Hills High School
Net Worth
$20 million
Zodiac Sign
Taurus
Valerie Bertinelli also known as Valeria Ann Bertinelli, is an American actor who has been living in fame since her childhood. She is a perfect example of the saying "Hard work always pays off". Valerie is a very vibrant and optimistic person. She believes that the path to joy is through all the hurdles we face in our life.
Valerie Bertinelli became a household name in the mid-70s for playing Barbara Cooper on the hit sitcom "One Day At a Time". The series was made by Whitney Blake and Allan Mannings, a couple teaming together to act in their own show. The story was based on the director's own life as a single parent trying to raise three kids. 
What Was Valerie Bertinelli's Childhood Like?
Valerie Bertinelli was born in Wilmington, Delaware, the USA on 23 April 1960 to Andrew and Nancy Bertinelli. She is the eldest child, along with three siblings, David, Patrick, and Drew. Before she was born, She had an elder brother, Mark Bertinelli, who died at 17 months, due to accidental poisoning.
She has mixed ethnicity from her parents; her father is of Italian descent whereas her mother is of English descent. Her father was a general motor executive, because of which they had to move a lot as a child. She studied acting at Tami Lynn School of Artists, California.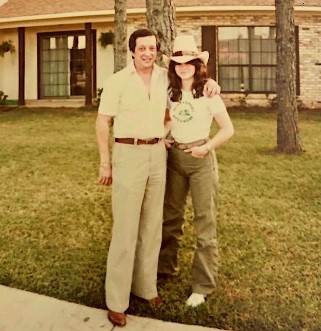 She went to high school at Granada Hills High School and was raised Roman Catholic. As a result, she became an actor at the age of 15, which led her to spend most of her childhood as a celebrity. Furthermore, Valerie holds American nationality and her Zodiac Sign is Taurus.
What Was Valerie Bertinelli's First Show?
After landing her first show as a young kid on "One day at a time", she never looked back. She gained her major popularity as the Wife of the Late Eddie Van Helen. The late Eddie Van Helen was a Rock Musician. Valerie Bertinelli was adored as Barbara Cooper Royer in One Day at a Time. The show was a major success and ended production in 1984. 
Later, she acted in movies such as C.H.O.M.P.S., Ordinary Heroes, and Number One with a Bullet. She also appeared in several commercials. She also published an autobiography named Losing It: And Gaining My Life Back One Pound at a Time. She also published a follow-up book called Finding It: And Satisfying My Hunger for Life Without Opening the Fridge.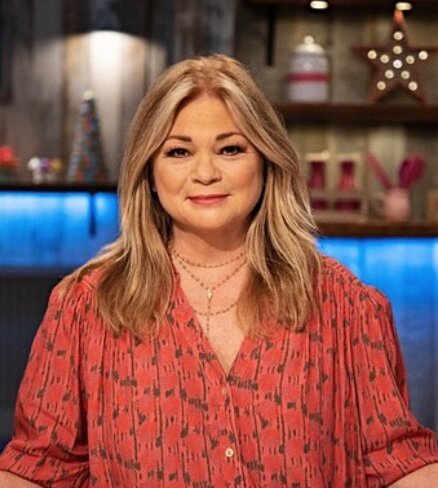 Her television career never let her down. She just kept on going up the success stairs. In 2010, she starred in the TV sitcom Hot in Cleveland whose final episode aired on 3 June 2015. Just after Hot in Cleveland, she started hosting two shows: Valerie's Home Cooking and Kids Baking Championship.
She has also published cookbooks named "One Dish at a Time: Delicious Recipes and Stories from My Italian-American Childhood and Beyond" (2012) and "Valerie's Home Cooking: More than 100 Delicious Recipes to Share with Friends and Family" (2017). Her hard work paid off, and she was awarded two Daytime Emmy Awards for her cooking show. She has her own Hollywood walk of fame.
Who Is Valerie Bertinelli Married To?
Having a celebrity husband was a boon for her life. She was married to Eddie Van Helen on 11 April 1981, at the mansion which was featured in "A Star is Born" of 1976. The late Eddie Van Helen and Valerie Bertinelli had a wonderful life together. In an interview, she said that for the year of their marriage they went to both hell and heaven, and they always respected each other.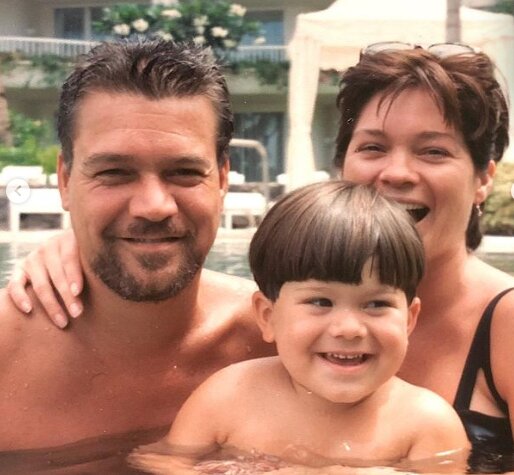 Talking about their children, they had a son together named Wolfgang Van Helen. He was named after the renowned composer, Wolfgang Amadeus Mozart. Both Eddie and Valeria separated because of Eddie's addiction to drugs and refusal to quit smoking even though he was diagnosed with oral cancer in 2001.
They applied for divorce in 2001, but the divorce was finalized in 2007, during which Valerie started dating Tom Vitale in 2004. Later in 2011, Tom Vitale and Valerie got married in Malibu. This marriage also did not last long and in 2021, Tom requested spousal separation and Valeria filed for divorce. Now, she says she doesn't want to date anyone and won't be able to trust anyone after Tom
What is Valerie Bertinelli's Net Worth?:
Valerie Bertinelli's net worth is $20 million. She has different sources of income such as her acting/hosting career, cookbook, and website. She also promotes Jenny Craig as a brand ambassador. She also has written an autobiography where she has mentioned her life and the struggle she has faced in her life. Valerie also has a wiki page available on Wikipedia. Some of her famous books are Enough already (2022), Finding It: And Satisfying My Hunger for Life Without Opening the Fridge (2009), and Losing It Valerie Bertinelli (2008). All of these books have an Amazon review rating of above 4 stars. 
What is Valerie Bertinelli's height?
Valerie Bertinelli has a very standard height of 5 feet and 4 inches. She weighs 67 kg. Her skin is very fair. Similarly, her eyes are black whereas she has short and wavy dark brown hair.
For More News, Entertainment, Follow CelebWikiCorner.