Quick Facts
Age
49
Birth Name
Venus Morris Griffin
Birth place
Kershaw, South Carolina, United States
Birthday
31 May 1972
Relationship Status
Married
Husband/Wife
Hank Griffin
Height
5 feet 6 inches
Weight
54 kg
Nationality
American
Net Worth
$5 million
The internet is a huge pool of possibilities where people with genuine ideas can build a good pay business. It is one of the cheapest ways to build a career that has many benefits. Many entrepreneurs get their customers through social media and the internet, and today we will learn about an entrepreneur and internet personality who has built a successful career off the internet.
Venus Morris Griffin is an American real estate agent, entrepreneur, author, motivational speaker, and Internet personality famous for sharing her real-life struggles and the abuse she faced from her husband on the popular Humans of New York Instagram account. 
Where Was Venus Morris, Griffin Born?
On 31 May 1972, Venus Morris Griffin was born to her parents in Kershaw, South Carolina, United States. She has not disclosed the names of her parents or any other family members, but according to Venus, she grew up in a house without her birth father. Venus is of white ethnicity and a believer in Christianity. Later her mother married another man who turned out to be abusive and used to hit her mother. As for her siblings, Venus has an older sister and a brother. However, her sister is in a mental institute, and her brother will most probably spend all his life behind bars.
Discover: Jacyln Cordeiro Biography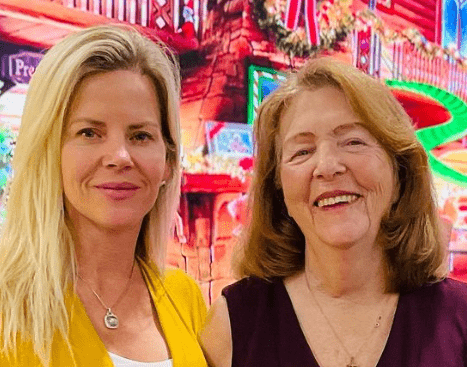 What Does Venus Morris Griffin Do For A Living?
Venus Morris Griffin is now a successful real estate agent and author. She received her real estate license in 2008, and now, after decades of hard work, she has become the vice president at Meybohm Realtors. Venus has ranked number 1 for the past 4 years, closing over $400 million in sales volume and making her the top-producing agent in Meybohm. She has also published a book called Validated. Venus is also a motivational speaker from Augusta, Georgia.
Why Is Venus Morris Griffin Trending in the Media?
Venus Morris Griffin has been in the news because of her courage to share the adversity her last marriage had on her and her kids. In 2022, She published a blog along with a human-interest blog and publication called Humans of New York and shared the details of how she met her first husband Tripp Morris and the causes that led to the destruction of their marriage in 13 parts.
Discover: Twitter CEO Linda Yaccarino Biography
Venus met her ex-husband when she was at University, and they began dating each other. Later on 14 August 1993, they got married. However, Her husband lived a double life and cheated on her for a long time. Her ex-husband is now serving 45 years in jail for abusing her, such as he once pushed her into the bathtub, and she could not stand up because of the pain and becoming a child molester.
How Many Kids Does Venus Morris Griffin Have?
Venus Morris Griffin is a proud mother of seven children among them; she shares six of her children with her ex-husband Tripp Morris. Her kids are living a pleased life with her; the names of her seven kids are John Morris, Charles Morris, Julia Morris, Alexis Morris, Elle Morris, and Sydney Morris.
Her youngest daughter is Hannah Lou Griffin, with her second husband Hank Griffin. Venus often shares pictures of her children on her social media handle along with her current husband Hank. Her husband Hank Griffin is CEO and a company president from Augusta, Georgia.
See Further: Calum Worthy Biography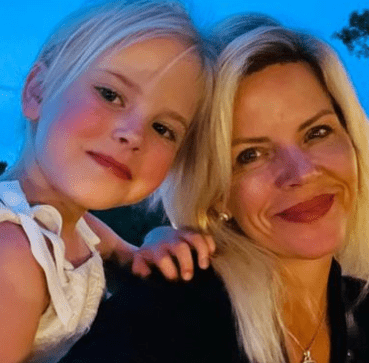 How Much Is Venus Morris Griffin's Net Worth?
Venus Morris Griffin's wiki suggests that she has an estimated net worth of $5 million with her multiple earning sources. She lives an extremely lavish lifestyle and has 8 houses that are furnished with modern electronics. Venus's major income sources are real estate business, Author, Internet personality and motivational speaking events. Venus also owns a brand-new Lamborghini. She is also active on social media and has 39k followers on her Instagram and 66k followers on her Facebook page.
How Tall Is Venus Morris Griffin?
Venus Morris Griffin has a slim body build with a height of 5 feet 6 inches and weighs around 54kg at the age of 49. She lives a healthy lifestyle by following a regular diet and engaging in physical activities such as swimming, running and hiking. Venus's physical appearance consists of blue-coloured eyes and blonde coloured hair with pierced ears.
For More News, Entertainment, Follow CelebWikiCorner.