Journalism is an act of gathering, accessing, creating, and presenting true and relative information and news. They are the best possible way to inform citizens of any nation with the information they need to make decisions about their lives, their societies, and their governments. And in the field of American Journalism, Jeremy Fowler is one of the recognized names in Sports Journalism. Jeremy is a senior national NFL writer for ESPN and NFL insider for weekend SportsCenter shows.
Is Jeremy Fowler Married?
Veteran Journalist Jeremy Fowler is an award-winning professional journalist who created a respectable living in the journalism community. Even though his work is related to being in the media and writing about media personnel, for himself Jeremy prefers to keep his life private, and so does his family. Jeremy prioritizes the privacy and security of his family more than anything and does not often reveal any information about them in the media. However, we know that he is a family man with a supportive wife and kids at home. Jeremy Fowler is married to Hannah Fowler and is a proud father of two kids.
Read More: Tim Hasselbeck Biography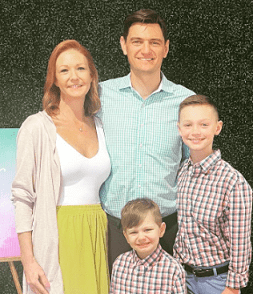 Jeremy Fowler Wedding
Jeremy Fowler tied the wedding knot on July 9, 2006, with his wife, Hannah Fowler. The couple has been together for over about 17 years now and have been each other life support throughout those years. Jeremy's partner, Hannah, seems to have kept her identity hidden from the media, and even her Instagram account is now deleted. However, Jeremy often shares cute family pictures of his wife and kids on his social media handle on occasions such as birthdays, anniversaries, Christmas, etc.
See Further: Who Is Stormy Buonantony Husband? Is She Married?
How Many Kids Does Jeremy Fowler Have?
The duo has two children together; two sons. After being married for five years, their first son named, Greyson Fowler, was born on March 26, 2011, and is currently studying at Neah Wallace Elementary School as a 6th grader. Grayson recently wrapped up his first year of tackle football. Their second son named Everett James Fowler was born on December 30, 2018; he is 7 years younger than Greyson.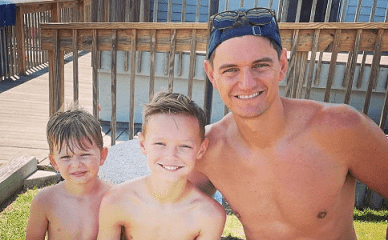 See Further: Taylor McGregor Biography
Jeremy is currently living with his family of four in Connecticut. Jeremy is often busy because of his tiring job but manages time for his family and takes them to surprise lunches and picnics or plans a tour for a few days and also shares a glimpse of those memories with his audience through his social media handle.
For More News, Entertainment, Follow CelebWikiCorner.