Quick Facts
Birth Name
William Jack Poulter
Birth place
Hammersmith, London, England
Age
30 years
Height
1.88 m i.e. 6 feet and 2 inches
Weight
176 lbs
Nationality
British
Father
Neil Poulter
Mother
Caroline Poulter
Siblings
sister Jo Poulte, brother Ed Poulter. 
College/University
University of Bristol
Net Worth
$ 5 Million
Memes have become an inevitable part of the Internet. Be it for fun, entertainment, marketing, or advertisements, its use just keeps getting broader and broader. One meme can go viral and the addition just keeps coming till people move on to another fun trend. 
The meme is nothing more than a digitalized short comic or cartoon that has been around for a long time. Something about the meme that makes it go so popular is the speed it uses the internet to reach multiple places in seconds. Let's get into the real-life wiki of the meme sensation "You guys are getting paid?" who is an actor, and activist named Will Poulter. 
What Was Will Poulter's Childhood Like? 
Poulter was born on 28 January 1993 to parents Neil Poulter and Caroline (birth name Barrah) in Hammersmith, London, England. His father is a physician and Professor of Preventive Cardiovascular Medicine at Imperial College, London. His age is 29 years. His mother is a former nurse. He attended Harrodian School. He has two siblings one sister named Jo Poulter and a brother named Ed Poulter.
See More: Valerie Bertinelli Biography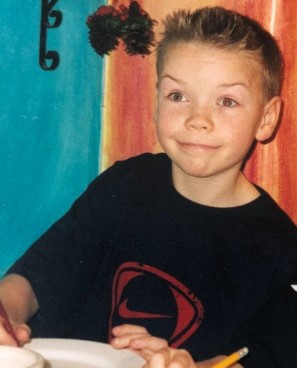 Poulter struggled in school due to dyslexia and dyspraxia he said in an interview with The Independent in 2013,
"It felt like it didn't matter how hard I tried, I wasn't getting anywhere. That's the most demoralizing thing, as a kid. And to find something like drama, which I loved so much...it gave me a sense of purpose."
After finding out about his love for Drama he joined the University of Bristol in 2012. He dropped out after a year to pursue acting full-time. 
What Made Will Poulter Famous? 
Poulter did several minor roles when finally the role of Lee Carter in the movie Son of Rambow which got him several positive reviews in the year 2007. School of Comedy was a series that Poulter featured with other young comedic actors. In the year 2009, he played the role of Eustace Scrubb in the movie The Chronicles of Narnia: The Voyage of the Dawn Treader. It was filmed in Queensland, Australia so some of his family members went along with him for shooting. The movie got multiple mixed reviews but Poulter was praised by critics for his performance. 
See More: Kaitlyn Dever Biography
 At the end of 2010, Poulter did a small British Independent film called Wild Bill directed by Dexter Fletcher. The movie got a lot of positive reviews that contained praise for Poulter. After dropping out of college in 2013, he played in the movie We're the Millers, starring Jennifer Aniston and Jason Sudeikis. Poulter got his mainstream recognition with his comedic work in the film. He played a socially awkward teen in the movie. His dialogue "You guys are getting paid?" made him a meme sensation.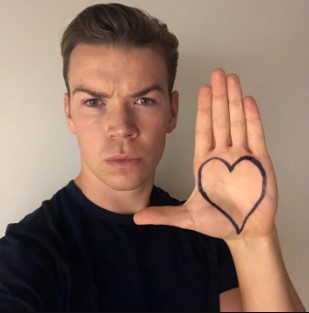 Apart from making Will a meme sensation the movie We're the Millers also got him the BAFTA Rising Star Award, MTV Movie Award for Best Breakthrough Performances, and MTV Movie Award for Best Kiss (shared with Jennifer Aniston and Emma Roberts)
Learn More: Rosario Dawson Biography
Will Poulter is also weirdly famous for his eyebrows. They have the ability to get way too high and have got intensive arch. We himself said,
"People recognize me more for my eyebrows than my work"
in an interview with The Times In the year 2014, he played Fordy in the movie Plastic directed by Julian Gibily. It was a crime film starring Ed Speeleers, Alfie Allen, Sebastian De Souza, and Emma Rigby. He played Gally in the film adaptation of The Maze Runner which was successful both critically and commercially. This movie went on to become a "turning point" in his career.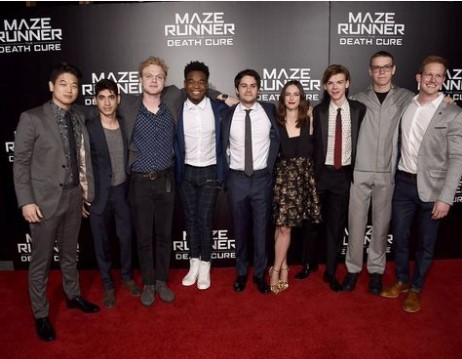 Poulter did an Irish Indie film Glassland alongside Jack Reynoor and Toni Collette in the year 2015. Will also played Jim Bridger in the revenge-thriller movie The Revenant. He got versatile in 2017 doing the role of racist police Philip Krauss in the film Detroit which made him "terrifying confident" according to critics. 
Also Read: Tuppence Middleton Biography
The year 2018 brought Poulter his old work of Gally in Maze Runner: The Death Cure, which was the final movie of the Maze Runner film series. He also did the movie The Little Stranger as Roddy and as Colin Ritman in Black Mirror, television series. His other work includes the horror movie Midsommar, and The Dark Pictures Anthology: Little Hope. 
Who Is Will Poulter Dating? 
Will Poulter is currently single or at least his social media says so. Only his relationship has been in light with Yasmeen Scott in 2019. Will and Yasmeen were seen together on a few occasions. The relationship between them hasn't got any attention after that. 
His name also got linked with his Midsommar costars Florence Pugh in May 2022 when their picture together on a beach was leaked. However, Florence ended such rumors through her interview and mentioned that she isn't Will's girlfriend. 
See Further: Chetna Pandya Biography
What Is The Net Worth Of Will Poulter?
The net worth of Will Poulter is expected to be around $ 5 Million. His major source of income is via his acting. In the year 2022, Poulter also got cast in Guardians of the Galaxy Vol.3 as Adam Warlock, which is set to be released on 5 May 2023. The movie is set in Marvel Cinematic Universe. 
What Is The Height of Will Poulter? 
Will Poulter is 1.88 m i.e. 6 feet and 2 inches tall. Will has a body weight of 176 lbs i.e. 80 kg. 
For More News, Entertainment, Follow CelebWikiCorner.