It's not easy to maintain a relationship like it is to fall in love. Being together in the roller coaster ride of life together and overcoming them together is what makes the bond even more special.
American actress Jaime Ray Newman and her husband Guy Nattiv is the perfect example of true love. Facing tons of challenges together from a long-distance relationship to obstacles in the journey of parenthood, the couple has seen a lot yet they are going strong and are madly in love with each other.
As a power couple, they are not only flourishing a wonderful married life but are also making international headlines as they won Oscar together in 2019.
Here let's learn more about their relationship.
Initial Dating Life
As per the speculation, the duo began dating in 2010. As Jaime and her husband Guy Nattiv first began dating they were in their busy schedules and in a long-distance relationship. Guy Nattiv was in Israel whereas Jaime was in Los Angeles.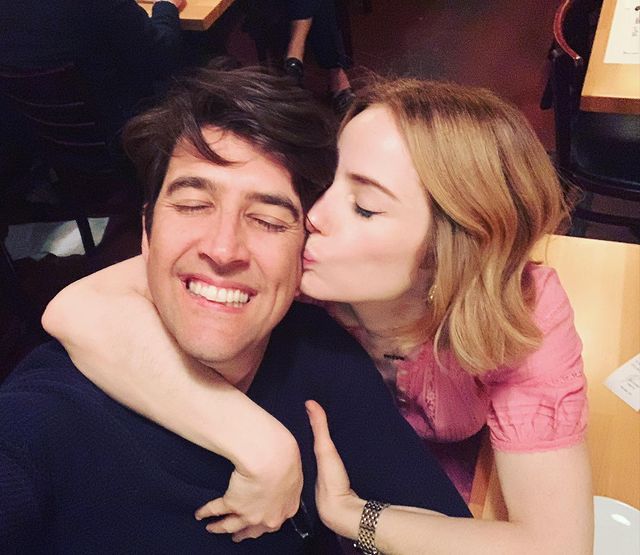 Catching up with each other became a juggling act as they had a 10-hour time difference. So, the duo decided to do a kind of video diary with a motto of "Always Be Filming" (ABF). They would share all the videos that they had taken throughout the day before they went to sleep.
Read Also: Relationship Details Of Aziz Ansari & His Girlfriend Serena Skov Campbell
Their ABF technique did work out but like any other real relationship, the pair also had a rollercoaster of emotions from romantic musings to the inevitable fights that occurred in maintaining a long-distance relationship and their dating life.
Marriage Proposal
Their love story bonded even stronger and Guy Nattiv finally proposed Jaime's hand in marriage. He rented out a small theater in Tel Aviv and edited all of their video messages together. As the edited footage was played and was about to end Guy Nattiv got down on one knee and proposed his lady love.
Jaime Ray Newman tied the knot with her boyfriend turned husband Guy Nattiv on 31st December 2012. 
Guy moved to Los Angeles from Israel after 3 years of their long-distance relationship in August 2013.
Discover Relationship Timeline And Married Life Of Tom Ellis With His Wife Meaghan Oppenheimer!
Who Is Jaime's Husband?
Jaime's life partner Guy Nattiv is an Academy award-winning Israeli film director, producer, and screenwriter. He has also won an Oscar and IFF Achievement in Film Award at the 33rd Israel Film Festival in 2019.
Moreover, he is one of the 2 Israeli directors to have won an Academy Award. (Moshe Mizrahi was the other Israeli film director to win an Academy Award).
Guy Nattiv was born on 24 May 1973 in Tel Aviv, Israel and he began his career by working in advertising.
Blessed With 2 Children
Jaime and her husband Guy Nattiv are blessed with 2 beautiful daughters. However, their journey of being parents wasn't easy.
Jaime was 9 months pregnant when her husband Guy moved to LA from Israel. They were beyond excited and were at the maternity ward in Cedars Sinai Medical Center. But unfortunately, they lost their baby girl in a stillbirth.
Years of shock carried on and though they had undergone subsequent years of IVF treatments they faced 4 more miscarriages.
The pair had lost their hopes but after a long bumpy emotional road of being parents, they were blessed with their first baby girl. They welcomed their first daughter Alma Ness Newman Nattiv on 18 September 2018, Tuesday with the help of their extraordinary surrogate.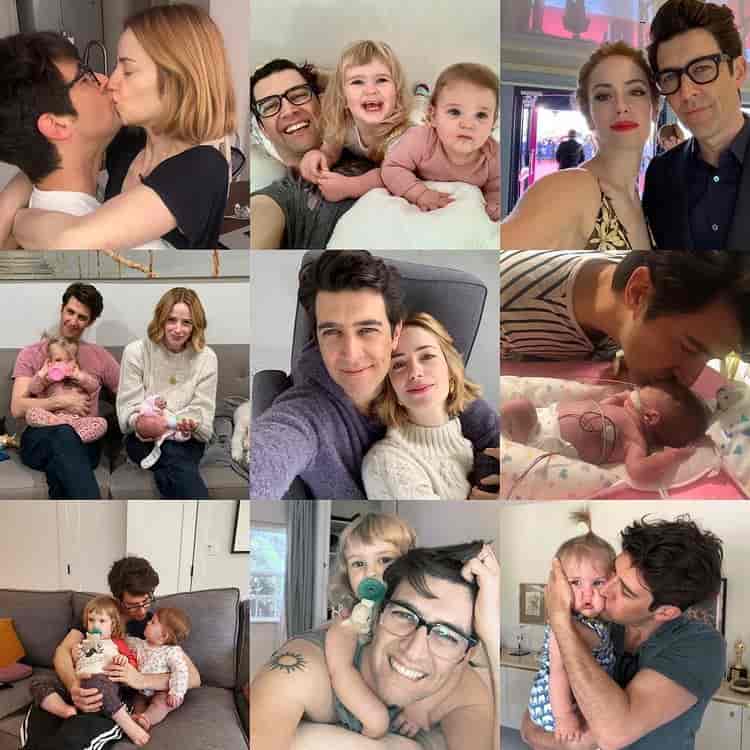 Likewise, they welcomed their second bundle of joy Mila Nico Newman Nattiv on 3 October 2019.
See Also: Giorgia Whigham Wiki, Boyfriend, Parents, Siblings, Net Worth
Overcoming all the challenges of finding work, Guy receiving a U.S. citizen, and coping with fertility issues together they are now a happy family of 4.
They reside in Los Angeles as of now and they have also started their own production company in 2021 which is named "New Native Pictures".
For More News, Entertainment, Follow CelebWikiCorner.