Author of Modern Romance: An Investigation, Aziz Ansari is in a wonderful relationship with his girlfriend and Danish physicist Serena Skov Campbell.
Let's have a deeper dive into their relationship timeline!
When Did The Duo Began Dating?
Aziz Ansari and his girlfriend Serena Campbell first sparked their romantic affair when they were spotted together in New York City in August of 2018. After then Aziz and Serena often were seen spending quality time together.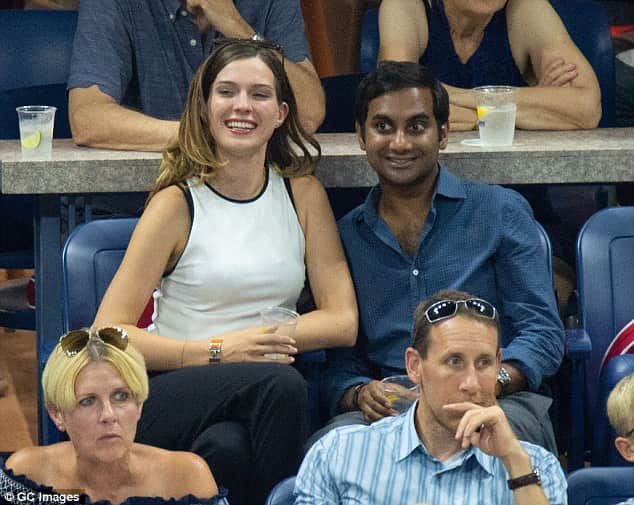 They were again spotted being cozy at the U.S Open Tennis Championships at Flushing, New York, in September 2018.
Retail Outing in New York City
Aziz Ansari and his girlfriend Serena were again seen doing shopping together in New York City in mid-September 2018. After the duo grabbed coffee for their retail outing, Aziz planted a kiss on the cheek of his girlfriend, Serena.
Romantic Getaway In Spain
Comedian Aziz Ansari was seen on PDA with his girlfriend Serena Skov Campbell enjoying their weekend in Spain in August of 2019. Aziz and Serena were photographed cooling off in the ocean on the island of Formentera, Spain.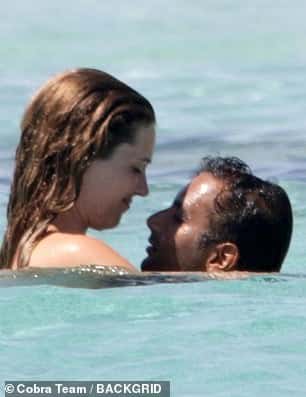 As they dived into the water, Serena Campbell stripped off her bikini top and the duo put on an affectionate display in the ocean. As they fully submerged themselves in the crystal blue waters, Master Of None actor wrapped his arms around his girlfriend Serena Campbell.
Together Aziz and Serena have vacationed in various other places like Italy, Morocco, and Srilanka.
Mentions His Girlfriend in Netflix's "Right Now"
Aziz Ansari mentions his girlfriend Serena in Right Now but not directly by her name. He explains about being in an interracial relationship with a Danish woman and jokes how Danish she is that she doesn't even understand some of the racism that they face. 
Their Wedding Plans
Aziz and his girlfriend Serena Campbell face racism as a couple but he revealed his plan to get married to his lady love while performing to Radio City in June 2019.
An audience member also revealed to Page Six that Aziz Ansari took his girlfriend Serene to India to meet his grandmother who has Alzheimer's disease.
Who Is Anziz's Girlfriend Serena?
Serena Campbell is a native of Denmark who is a forensic data scientist. Serena talented personality who has completed her Mphys Physics degree from The University of Manchester. After then, she studied Plasmonic Aluminium Metamaterials from King's College London and earned her Ph.D. in the year 2019.
As of now, she works as a forensic data scientist at PwC, London, United Kingdom.
Social Media Of Serena
According to the wiki, Serena Skov Campbell is private when it comes to her social media life. However, she has around 6654 followers on her Instagram. While her LinkedIn profile is also full of her experiences and academic resume with around 418 connections.
For More News, Entertainment, Follow CelebWikiCorner.