Quick Facts
Birth Name
Constance Nunes
Birth place
Los Angeles, California, USA
Age
0 years
Relationship Status
divorced
Height
5' 7''
Weight
54 kg
Nationality
American
Father
Ernie Nunes
Mother
Maria Nunes
Net Worth
$2 million
Zodiac Sign
scorpio
There are quite a few girls who have built a career out of their genuine passion for cars and Constance Nunes is one of them.  With over a million Instagram followers, car-enthusiast Nunes has established a strong online presence. Constance Nunes is "Just a glam girl wrenching in a boys' world", according to her Instagram bio. Undoubtedly, she adds some glitz to the male-dominated industry.
Constance Nunes is not just a  reality TV star but also a car mechanic, professional driver, entrepreneur, and model. Constance Nunes is the only female mechanic on the blockbuster Netflix series Car Masters: Rust to Riches. She has spent more than 12 years in the automobile industry and has made a name for herself. 
How Old Is Constance Nunes?
Born on November 17, 1989, Constance Nunes is 33 years old now. Constance Nunes was born and raised in Los Angeles, California, USA. She is of Portuguese descent. She is a Scorpio and was brought up in a Christian family. 
Her parents are Maria Nunes (mother) and Ernie Nunes (father). Her father was also a mechanic and car racer. She was inspired to become an auto mechanic by her early experiences working at a garage with her father from a young age. She often takes the chance to thank her father for his support and feels as though she owes her current position to him. 
See Further: Geno Segers Biography
Why Is Constance Nunes Famous?
Constance Nunes plays the lead mechanic in the Netflix original series Car Masters: Rust to Riches. The show centres on the Gotham Garage team, who have created several props for film studios and television programs over the years, according to the wiki.  She has established her own company, Cars by Constance while continuing to work at Gotham Garages and Car Masters. She has also collaborated with renowned automotive companies including 4 Wheel Parts, Nitto Tires, and VP Racing Fuels.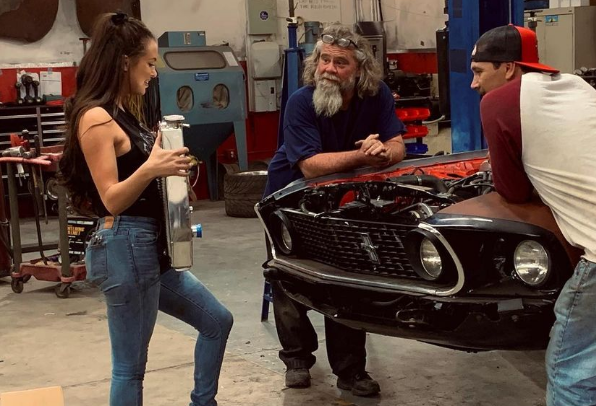 Read Further: Djouliet Amara Biography
Constance is a model that not only appears in commercials for cars but also has partnerships with famous fashion brands like JluxLabel, Wrangler, Javanan Magazine, Jockey, and Feral Cosmetics. She also performed stunt work in movies like Dodgeball and Bring it On. She has been in advertisements for Motorola, Kim Kardashian's mobile gaming app, and the Super Bowl, and was the first female to appear in an Edelbrock national commercial. 
Who Is Constance Nunes Partner?
The Rust to Riches star was married to Jared Toller. Her former husband is an American autophile and amateur racer. Prior to being married on February 9, 2009, in Piru, California, the pair dated for more than eight years. However, their marriage did not work out. In 2020, Jared Toller filed a divorce case against Constance Nunes In Orange County Superior Courts. So, Nunes is currently single and also doesn't have any kids. 
How Much Does Constance Nunes Make Per Episode?
Constance Nunes makes $20000 per episode of Car Masters: Rust to Riches. Her estimated net worth is $2 million. Nunes earns her money through her business endeavours, modelling, TV show, and brand endorsements. 
See Further: Venus Morris Griffin Biography
She has worked as an aftermarket director for Ford and also marketed premium automobile manufacturers like Acura, Audi, and BMW. When Nunes was 16 years old, she purchased a vintage Ford Mustang, which she refers to as her Baby 'Stang. Even after all these years, Nunes does not want to get rid of this car and is still working on it.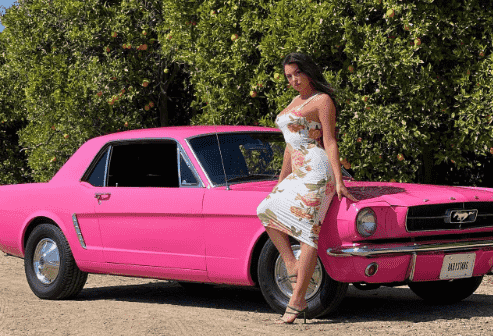 How Tall Is Constance Nunes?
Constance Nunes has a height of 5 feet 7 inches. She weighs around 52 kg. Nunes has long brown hair and brown eyes. Her body measurements are 34-26-34 inches. Nunes looks completely different with and without her makeup. Therefore, there is a rumour that she has undergone multiple plastic surgeries. 
For More News, Entertainment, Follow CelebWikiCorner.