Quick Facts
Age
50 years
Birth Name
Selma Blair Beitner
Birth place
Southfield, Michigan
Birthday
June 23, 1972
Relationship Status
Single
Height
5ft & 4 inches
Weight
52 kg
Nationality
American
Father
Elliot I. Beitner
Mother
Molly Ann
Siblings
Katherine Beitner, Marie Beitner, and Elizabeth Beitner
College/University
University of Michigan
Net Worth
$8 million
Zodiac Sign
Cancer
Age has never been a hurdle for those who want to achieve a goal in life. There are many stars, actors, actresses, singers, etc who are still in show business and hold a prestigious place in Hollywood. For example, we can take Meryl Streep also, she is the heights Oscar winner actress and is still working actively in the industry. Her age has never stopped her, similarly today we are discussing Selma Blair who is proving herself at the age of 50 to the world.
Selma Blair Beitner known as Selma Blair is an American actress & TV personality especially known for her performance in the crime movie called Brown's Requiem released in 1998 as the lead character.
Who Are Selma Blair's Parents?
On June 23, 1972, Selma Blair was born as a Cancer Zodiac sign to Molly Ann and Elliot I. Beitner in Southfield, Michigan. Selma's father worked as an attorney in the US Democratic Party until he died in 2012 at the age of 82 whereas her mother is a Judge. Selma is the youngest sibling out of four sisters, named Katherine Beitner, Marie Beitner, and Elizabeth Beitner.
See More: Shangela Biography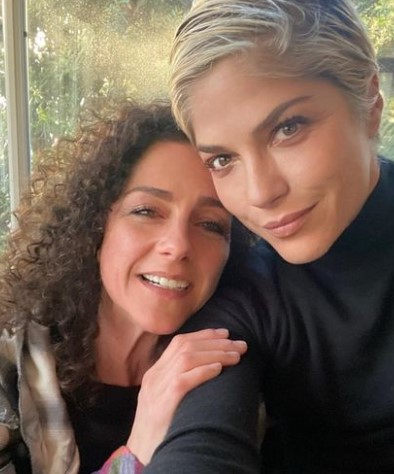 Selma was sent to Hillel Day School for her early education in Farmington Hills, Michigan. Then moved to Cranbrook Kingswood located in Bloomfield Hills. Selma then decided to study photography in Kalamazoo, Michigan at Kalamazoo College. To pursue her higher education, Selma joined New York University and took acting classes at Stella Adler Conservatory. Selma also joined Column Theatre and the Stonestreet Screen Acting Workshop to sharpen her acting skills. At last, Selma enrolled at the University of Michigan and graduated with a Magna Cum Ladue in 1994.
What Are The Career Peaks of Selma Blair?
Selma Blair is one of the most versatile actresses in Hollywood. Selma is best known for her appearance in the supernatural movie called Hellboy as Liz Sherman. Selma is also recognized as one of the silence breakers in the MeToo act in 2017 and was also awarded the Equity in Entertainment Award by Michelle Pfeiffer at the Power 100 women ceremony. Selma starred in the horror movie The Fog along with tom Welling and Maggie Grace. Selma worked in the short movie produced by George Clooney called The Big Empty.
Read More: Vinny Guadagnino Biography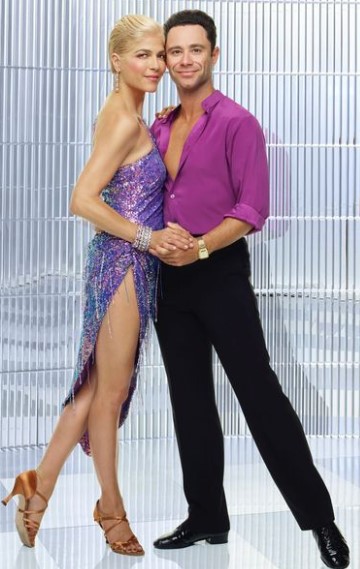 Selma has also worked in the comedy genre movies including The Sweetest Thing and Legally Blonde which hit at the box office. In 2022, Selma has shown us her courage by competing in the reality show called Dancing with the stars despite her Multiple Sclerosis and fans are appreciating her. Her DWTS partner is Sasha Farber.
Is Selma Blair Married?
Selma Blair has been married once till now, her ex-husband is Ahmet Zappa. Ahmet is a writer and producer, the son of the musician Frank Zappa. They tied the knot at Carrie Fisher's mansion in Beverly Hills, California on January 24, 2004. Selma and Ahmet together lived in Los Angeles as a family in a $1.35 million house. Although their relationship did not last long and they got divorced on June 21, 2006, but are still friends.
See Further: Jordin Sparks Biography
In an interview, Selma talked about her childhood love who passed in an accident at the age of 18. Selma still misses him and says he taught her the importance of life. Selma dated her co-star and work partner at Kath & Kim named Mikey Day in December 2008 but broke off in 2009. In 2010, Selma met Fashion Designer, Jason Bleick while working on the EVER Fashion line. Selma and Jason have children together, a son born in July 2011. After a year, they separated and share custody of their son.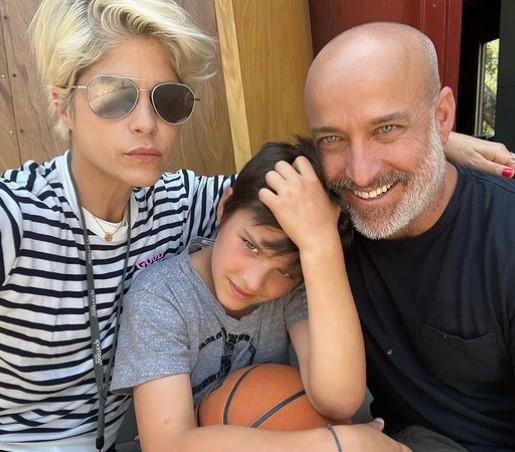 Selma has also been linked with Canadian Musician David Foster in 2016, Josh Groban in 2010, and had a short rumor with actor Jason Schwartzman in 2001. In 2018, Selma was seen kissing Ron Carlson at studio city farmers Market. But in 2022, in march, Selma got a restraining order against Ron because he attacked her, by strangling her and grabbing her by the neck. Police were called after the incident and found Selma's nose bleeding after which she filled out a restraining order.
What Is Selma Blair's Net Worth?
As of the wiki 2022, Selma Blair has an estimated Net worth of $8 million with a salary of $40,000. Her major source of income is acting in movies and tv shows. Selma is managed and represented by The Gersh Agency Inc located in Beverly Hills. Selma has endorsed brands such as EA games' The Sims Online video game in 2002, and GAP clothing Merry Mix It with Rainn Wilson by appearing in commercials. Selma also appeared in the London Olympics 2012 and Xfinity Ads. Selma has endorsed some giant brands including Chanel and appeared in the Skin Cancer Campaign. Selma is also active on social media and has a huge fan following having 3 million followers on Instagram and 171.6k Followers on Twitter. 
See Further: Crispy Concords Biography
How Tall Is Selma Blair?
Selma Blair has a height of 5 feet & 4 inches and weighs around 52kg. Selma has had a sensitive health situation since 2018 when she announced of being diagnosed with Multiple Sclerosis 'MS'. This disease had a severe effect on her routine life, with occasional falling, collapsing, and foggy memory. Because of this she is health conscious and follows a defined balanced diet. Selma has a thin body type with beautiful and rare green eyes and Black hair.
For More News, Entertainment, Follow CelebWikiCorner.