Quick Facts
Birth Name
Caeleb Remel Dressel
Age
27 years
Birth place
Green Cove Springs, Florida
Father
Michael Dressel
Mother
Christina Dressel
Siblings
Sherridon Dressel, Kaitlyn Dressel and Tyler Dressel
College/University
University of Florida
Relationship Status
Married
Nationality
American
Husband/Wife
Meghan Amelia Haila Dressel
Height
6 ft & 3 inches
Weight
88 kg
Net Worth
$5 million
Zodiac Sign
Leo
Swimming has been included in Olympics since 1936, Many Swimmers have won gold, silver, and bronze. Today we are going to discuss Caeleb Dressel, one of the most celebrated and prided names in context to professional swimmers. Caeleb is a record holder of a 100-meter butterfly, 50-meter freestyle, and 100-meter individual medley globally.
Caeleb Remel Dressel known as Caeleb Dressel is an American professional and expert swimmer who concentrates on Freestyle, butterfly, and individual medley actions.
Who Are Caeleb Dressel's Parents?
On August 16, 1996, Caeleb Dressel was born as a Leo to Christina Dressel and Michael Dressel in Green Cove Springs, Florida. Caeleb's father works as a veterinarian who is an expert in urgent care for Cats and Dogs. Caeleb has three siblings, one brother named Tyler Dressel and two sisters named Sherridon Dressel and Kaitlyn Dressel. His siblings are also competitive swimmers like him.
Also Read: Adam Rippon Biography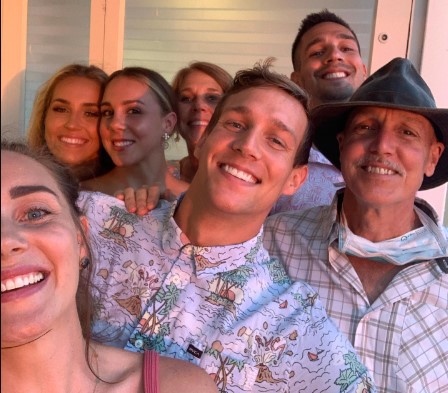 Caeleb went to Clay High School with his siblings located in Green Cove Springs, Florida, where his family lived. Then later joined the Bolles School Sharks in Jacksonville for his swimming training. For his college years, Caeleb went to the University of Florida in 2014 and completed his graduation in 2018.
What Are The Career Peaks of Caeleb Dressel?
Caeleb and his siblings started learning to swim at a young age, he decided to compete in year-round swimming when he was 8 years old. In 2012, Caeleb went to be the first swimmer under the age of 16 to complete the 200-yard free relay in 19.82 seconds. In 2013 Caeleb won six medals including a gold medal for freestyle in 100 meters and broke the Championship record by setting a time of 48.97 seconds. Caeleb also set a new time for the National Age Group record against Micheal Phelps.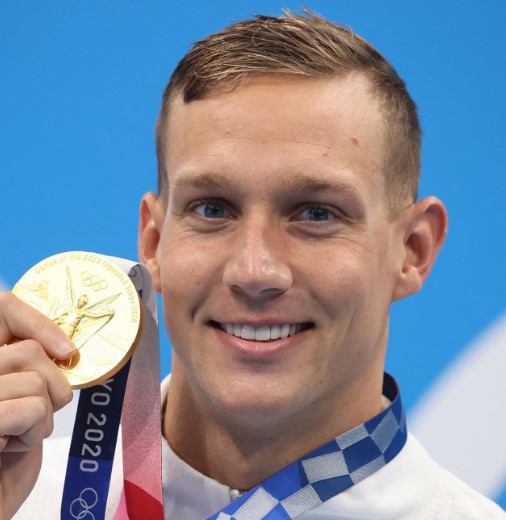 Discover: Emma Raducanu Biography
In 2019, Caeleb participated in the World Aquatics Championships in South Korea and won his first gold in the men's 4×100-meter freestyle relay. In Hungary in 2017, Caeleb won three gold medals in a one-day championship twice. In 2020, Caeleb participated in the Swimming Olympics and won the 100-meter freestyle record. In 2022, Caeleb won the world championships in the 50-meter butterfly within 22.57 seconds. Many magazines such as People and Parade highlighted his success and the reaction of his wife to him, Caeleb was also named Sexiest Olympian for the 2020 Olympics games.
Whom Is Caeleb Dressel Married To?
Caeleb Dressel is married to Meghan Amelia Haila on February 13, 2021, in a joint house in Florida. They met in college year in Jacksonville where Meghan was his training partner. The high school sweethearts trained together with the Bolles School Sharks club program in high school.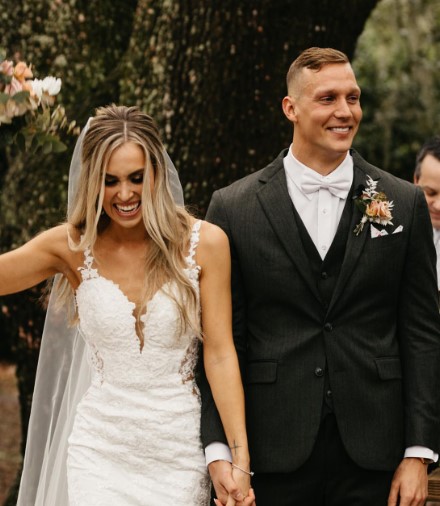 Read More: Coco Gauff Biography
His wife Meghan is now a child counselor for Florida State University. The couple were engaged in 2019 after Caeleb proposed to his longtime girlfriend at Shands Pier back home in Jacksonville. Their initial plans were to tie the knot in 2020 but due to the Covid-19 pandemic, it was postponed. Caeleb is a kind man and very emotional who cries a lot. However, he exerts his emotional energy and manages it by putting it into his swimming. Meghan and Caeleb do not have any children yet.
What Is Caeleb Dressel's Net Worth?
As of the wiki 2022, Caeleb Dressel has an estimated Net worth of $5 million. Caeleb is a two-time Olympic gold medalist. Caeleb's main income source is the earnings from his swimming events. Caeleb has helped by guiding various movie scenes that feature swimming such as Cast Away and Kingsman: The Secret Service. Caeleb is also active on social media where he shares videos about his swim techniques. Caeleb has 37.5k subscribers on YouTube and 678k followers on Instagram.
How Tall Is Caeleb Dressel?
Caeleb Dressel has an Athletic body with a towering height of 6 feet & 3 inches and weighs 88kg. Caeleb has an affable smile with blue eyes and light brown hair. Caeleb has tattoos on his left hand and tattooed Olympics on his right forearm. Caeleb is an athlete who follows a proper health diet along with a designed workout session daily to keep himself both mentally and physically fit for his events. 
For More News, Entertainment, Follow CelebWikiCorner.