Quick Facts
Age
19 years
Birthday
December 24, 2002
Birth place
Toronto, Ontario
Father
Michael Primo
Mother
Nadia Henery Primo.
Siblings
Brother Michael and sister Keshia.
College/University
Alabama State University
Relationship Status
Commited
Nationality
Canadian
Girlfriend
Sophia Coppel
Height
6 ft 4 inches
Weight
189 lb (86 kg)
Net Worth
$5 Million
Zodiac Sign
Capricorn
If someone talks about achieving great things at a young age at this time, many names will pop out. It's not a very new thing if people achieve great things at a young age. But, it's definitely not a usual thing. Achieving a big success takes time in life or it's just to say a lot of hard work in this case.
Among some young achievers in the world, Joshua Primo is 19 years old professional basketball player who plays for San Antonia Spurs. He is also the youngest player in National Basketball Association(NBA).
Where IS Josh Primo Originally From? 
Joshua Primo also known as Josh Primo (Birthname Joshua Lincoln Alexander Primo) was born on December 24, 2002, to parents Michael Primo and Nadia Henery Primo. He grew up in Toronto, Ontario, Canada. He also has a brother named Michael and a sister Keisha. Keisha also plays basketball for the University of Buffalo.
Read More: Dejounte Murray Biography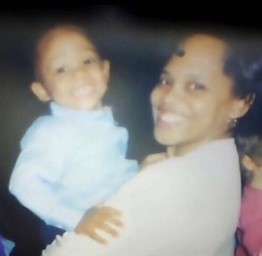 His mother Nadia Henery Primo passed away in the year 2012 on November 26 when Josh was just nine years old. He often shares pictures of his mother and describes his feelings about her each year on his Instagram.
In the memory of his beloved mother, Joshua posted a series of pictures of her on his Instagram on 27 November 2021 with a heart-warming caption that read
"Usually on this day I feel a lot of sadness and anger. This time it feels a little bit different. Two years ago I promised you I would make our dreams come into fruition… Today I look around and although I can't see you, I know you're there. You're making things happen for me everyday, taking care of me and guiding my every step. Mom, the first dream has come true and I know it's only the beginning. I won't just celebrate your life today or on your birthday. I'm going to continue to show the world how amazing you are, everyday for the rest of my life. I love you sooo much Mom. Continue to fly high ❤️🕊" on November 27, 2021. 
Which College Did Josh Primo Play For? 
Primo started playing basketball during his high school days. He played for Huntington Prep School in Huntington, West Virginia. He graduated early, After being a five-star recruit by 247Sports, he confirmed to play college basketball for Alabama. 
Read More: Elfrid Payton Biography
Primo was the youngest player in college basketball in his freshman season. He got the title of Southeastern Conference (SEC) All-Freshman Team after making an average of 8.1 points and 3.4 rebounds per game. He announced to enter the 2021 NBA draft and got selected as the 12th pick by San Antonio Spurs.
On August 11, Primo signed the contract with San Antonio Spurs. Primo is the youngest player who attended college to play in the NBA. He is currently the youngest player in the NBA. Primo's first assignment was to Austin Spurs. 
He has also played for Canada internationally in the 2019 FIBA Under-19 Basketball World Cup in Greece. He was the youngest player at only the age of 16 and averaged 4.2 points per game. 
Who Is Josh Primo Dating? 
Josh Primo is dating his girlfriend Sophia Coppel. While the exact details of how the duo fell in love and first met is a mystery it is still known that the first picture Sophia posted on her Instagram together was in July of 2021.
Since going public with their relationship, the duo never miss a chance to showcase their love for each other. So, time and often they share a glimpse of their wonderful moment together with their fans via social media.
Find Out: Cameron Payne Dating Or Married?
The pair is yet to be married but by observing the bond they share with each other's fans can't help but image the duo as a blissfully married couple.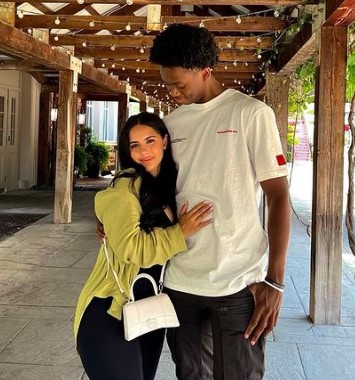 Additionally, Josh and his partner Sophia recently were spotted enjoying a vacation in Mexico in April 2022. Sophia shared pictures from the vacation with her boyfriend and so did Josh. 
What Is The Net Worth Of Josh Primo? 
Joshua Primo makes the most money from being a basketball player. His annual average salary is $4,144,320. His contact with San Antonio Spurs makes him a yearly wage of $3,946,800 with a dead cap of $3, 946, 800. His net worth is expected to be around $5 Million. 
How Tall Is Joshua Pimo?
Joshua Primo's height is 1.98 meters tall which is 6 ft 4 inches. He weighs 189 lb or 86 kg. He has black eyes and black hair. 
For More News, Entertainment, Follow CelebWikiCorner.