Social media star Bobbi Althoff is famous for being the host of The Really Good Podcast. The hype of her podcast increased even more after she interviewed Drake in a bed. 
Although her YouTube bio suggests as the master interviewer with weeks of experience interviewing celebrities but in real life, she is far from the self-assured, sarcastic interviewer. A 26-year-old working mom Bobbi describes herself more as an entertainer and comedian. 
When Was Bobbi Althoff Born?
Bobbi Althoff was born on 31st July 1997 in California, United States. Although Bobbi is popular as a mom influencer on TikTok, she hasn't gushed much about her parents or family.
However, in an interview with Cosmopolitan, Bobbi revealed that her dad was a handyman. 
During her childhood, Toms were really popular and Bobbi yearned for Toms so desperately. Later, her mom bought the Bobs but it made her very embarrassed thinking how broke her family was so, she threw them away.
Also Read: Anjelah Johnson Biography
Even during her high school days, her family's cars were always getting repossessed while her friend's family had really nice cars. 
Moreover, due to her family's poor financial condition, Bobbi rarely got a $50 yearbook. 
Furthermore, her parents could not pay for her college nor coil have they been able to afford high school which aroused a lot of financial insecurity. It was uncertain what bank was going to take when they returned back to home and even if her dad wrote a check, Bobbi would be afraid that it might bounce. 
Talking about Bobbi's siblings, she has a younger sister who currently stays with Bobbi in the guest/office room of her house.
Who Is Bobbi Althoff Husband?
Bobbi prefers to keep her relationship private but it is known that she is happily married to her longtime partner Cory Althoff. Her husband Cory is a senior vice president in the software development programme at CompTIA. He is a Political Science graduate who later self-taught to code. 
See Further: Robbie Amell Biography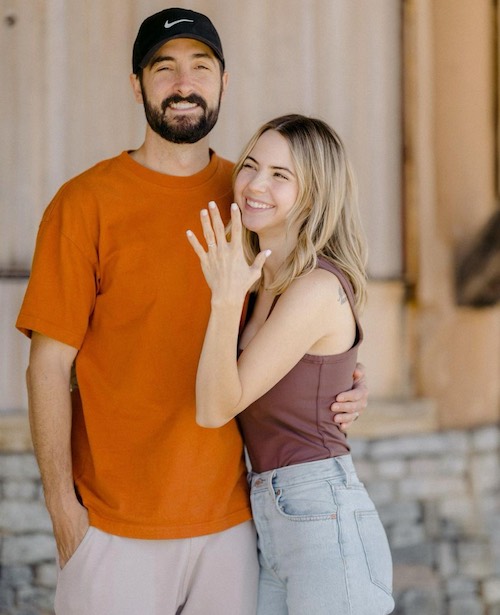 After learning the code, Bobbi's partner landed a job at eBay. Moreover, he also is the author of two books namely The Self-Taught Programmer and The Self-Taught Computer Scientist.
Does Bobbi Althoff Have Children?
Yes, Bobbi and her husband Cory are parents to two kids together. They have two daughters who are popular with the names Richard and Concrete on TikTok.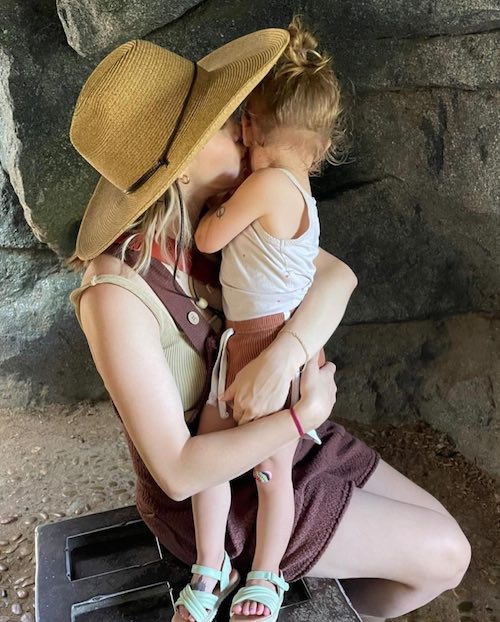 Since Bobbi started her TikTok in 2020, most of her content would revolve around MomTok including personal details of her eldest daughter. But now, she has deleted all the personal information about her kids online. 
It all started when Bobbi was in her second pregnancy, she was receiving overwhelming yet mean comments on the internet. As a mother, Bobbi decided to protect her kids first and scrubbed everything off. The sudden changes did drop the number of her followers but eventually gained a lot of respect from the decision that she made.
Also Read: Gabriel Henrique (AGT Season 18 Golden Buzzer Receiver) Biography
Additionally, Bobbi's June 2022's Instagram post features her picture with her husband where she is seen with a baby bump. So, Bobbi might have been pregnant for the second time in late 2021 and welcomed their second daughter in around mid-2022.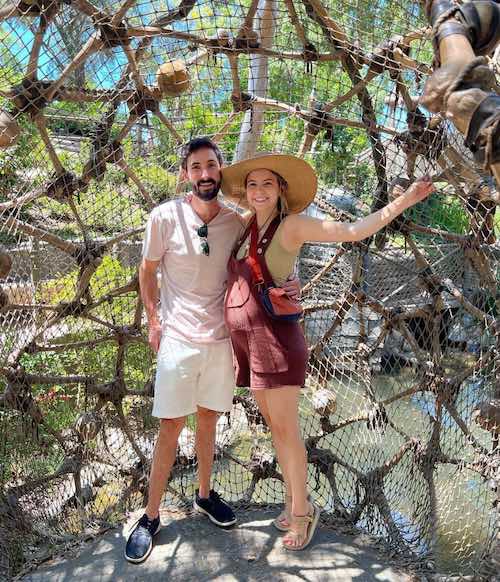 What Is Bobbi Althoff Net Worth?
The social media personality, Bobbi Althoff is active on various platforms like YouTube, TikTok, Instagram, and Twitter.
She has around $1.7 million followers on her Instagram account and around 623k subscribers on her YouTube. As of now, Bobbi Althoff's net worth is estimated to be around $1 million but as she is rising to fame, her earnings and net worth may rise eventually.
Bobbi garnered more attention after she interviewed Drake on her The Really Good Podcast. 
Bobbi started her podcast in April 2023 as she wanted to do interviews with celebrities but didn't know how. 
See Further: Noel Fisher Biography
For her first podcast interview, it was a random comment on TikTok which asked her if she heard of Funny Marco. Bobbi shared the screenshot of the comment on her Instagram story tagging Marco and mentioned 
"Marco, if you want to make this girl $300, DM me." 
Marco did DM'd her and Bobbi sent the girl $300 and did the podcast. The video received many views and was even liked by Drake. So, Bobbi decide to give a shot to DM Drake and asked him if he wanted to be on her podcast. He agreed and sent her his touring schedule and the next moment Bobbi flew to Memphis and the rest is history.
How Tall Is Bobbi Althoff?
The internet sensation, Bobbi Althoff stands tall at a height of about 5 feet and 5 inches (165cm). 
For More News, Entertainment, Follow CelebWikiCorner.