Quick Facts
Birth Name
Saoirse Una Ronan
Birth place
The Bronx, New York, United States
Age
29 years
Relationship Status
Engaged
Boyfriend
Jack Lowden
Height
5 feet 6 inches
Weight
55 kg
Nationality
American born Irish
Father
Paul Ronan
Mother
Monica Ronan
Net Worth
$9 million
Zodiac Sign
Aries
Change is a phenomenon all of us must go through both on a personal and professional level. Likewise, the entertainment industry has also seen many changes over the years and the newest generation of actors and artists have been great performers till now. Today we are going to learn about an actor, Saoirse Ronan who is today's one of the most famous new actors and has won millions of hearts with her mesmerizing performances.
Saoirse Ronan is an American-born Irish actor who is famously recognized for her role in the American coming-of-age comedy-drama movie called Lady Bird as Christine and in the action thriller movie called Hanna as the lead character Hanna.
Saoirse has won several awards at a young age with her amazing performance including a Golden Globe Award and nominations for four Academy Awards and five British Academy Film Awards.
Who Are Saoirse Ronan's Parents?
On 12 April 1994, Saoirse Ronan was born to Paul Ronan and Monica Ronan in The Bronx, New York, United States. Her father used to work in construction before he started to work as a British actor and director who is well known for starring in the movie The Devil's Own as Sean Phelan.
See Further: Hong Chau Biography
Saoirse does not have any siblings; she is a single child of her parents who are of Irish ethnicity and from Dublin. Similarly, her mother worked as a nanny and acted as a child. Her parents had to move to New York as undocumented immigrants because of the recession of the 1980s and face economic struggle during their time in New York.
Later when Saoirse was 3 years old, they moved back to Dublin. Saoirse was raised in Ardattin, County Carlow, and went to Ardattin National School. Her family has always been very supportive of her dreams and later had her tutored privately at home.
What Is Saoirse Ronan Famous For?
Saoirse Ronan is famous for her performance in a romantic war drama movie called Atonement as Briony Tallis, alongside Keira Knightley and James McAvoy. She was nominated for a BAFTA Award, a Golden Glove, and an Academy Award for Best Supporting Actress becoming the seventh youngest nominee in that category. Since then, she was able to get roles as the lead character in several movies and one of them was Hanna released in 2011 which earned her numerous critical acclaim.
See Further: Eleonora Romandini Biography
Saoirse has appeared in several amazing roles such as her performance as Christine in the coming-of-age movie called Lady Bird earned her the Golden Globe Award for Best Actress in a Comedy or Musical.
Likewise, her role as Jo March in the movie Little Women is still applauded and loved by millions of her fans. That movie made Saoirse at 25 years and six months of age become the second youngest person to accrue four Oscar nominations behind Jennifer Lawrence.
Who Is Saoirse Ronan Dating?
Saoirse Ronan is one of the most famous actors of her generation and has millions of fans who are curious about her personal life. Some of them have made speculation about her being married and having a husband however in a recent Instagram post by her boyfriend, Jack Lowden we have come to know that Saoirse is now engaged and a step away from getting married.
See Further: Regina Taylor Biography
There is no big revelation except a picture of her left hand with a ring on it which was posted on Jack's Instagram. Saoirse met Jack for the first time in 2018 on the set of the movie Mary Queen of Scots where he played the role of Henry Darnley and Saoirse played the role of Mary Stuart.
They kept their relationship very secretive and private but with millions of curious fans, the truth was revealed when they made an appearance at the screening of the movie and were seen close to each other all night.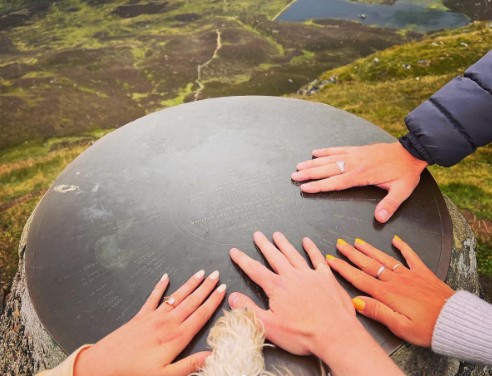 Saoirse has also been rumored of dating Irish singer Hozier in 2017 but no confirmation ever came. In 2013, She was rumored of being in a relationship with her co-star, Max Irons. But similarly to other rumors, they never made a public acknowledgment of being in a relationship.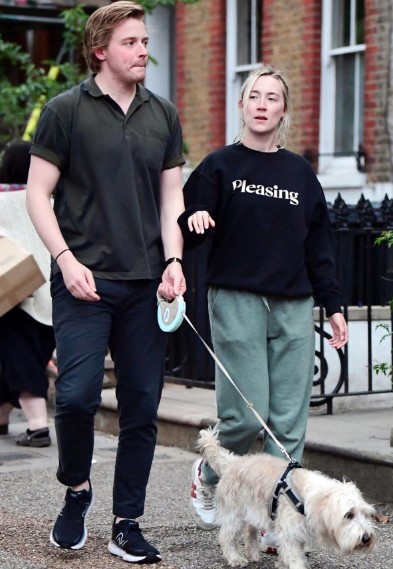 How Much Is Saoirse Ronan's Net Worth?
As of the wiki, Saoirse Ronan has an estimated net worth of $9 million with her major source of income being the salary earned as an actor in movies and TV shows. Saoirse has been part of several box office hit movies such as the movie called Hanna made a box office collection of $65.3 million against a budget of $30 million, and another movie called Little Women made a box office collection of $218.9 million against a budget of $40 million. Saoirse is managed and represented by her father, Paul Ronan, and also has signed with MacFarlane Chard Associates Ltd, Talent Agency, Dublin, Ireland. Saoirse is also active in social work and is an ambassador for the Irish Society for the Prevention of Cruelty to Children.
How Tall Is Saoirse Ronan?
Saoirse Ronan has a slim body build with a height of 5 feet 6 inches and weighs around 55 kg at the age of 29. Saoirse has put herself in rigorous two months of training for her role in the movie Hanna released in 2011.
She did a workout routine for 4 to 5 hours a day and in the evening shift, she learned stick fighting, martial arts, gun shooting, knife fighting, etc. Saoirse's physical appearance consists of blonde colored hair and blue-colored eyes.
For More News, Entertainment, Follow CelebWikiCorner.