American Baseball player Jack Flaherty needs no introduction. The MLB player Jack Rafe Flaherty is the right-handed pitcher for the Baltimore Orioles. He was initially drafted in the first round of the 2014 MLB draft by the St. Louis Cardinals and made his debut with them in 2017. 
Being one of the talented pitchers, he throws a fastball that can reach 100 miles per hour as well as a slider, curveball, and changeup. Here let's have a look into Jack's family life.
Who Are Jack Flaherty Parents?
Behind Jack's successful baseball career lies a single mother who raised him with the love, care and support that he deserved. Jack was born on 15th October 1995 in Burbank, California but was listed for adoption by his biological parents. 
Just three weeks after his birth he was adopted by a wonderful woman Eileen Flaherty. Eileen has been a relentless advocate who describes adopting Jack as a "God-given opportunity".
Although Jack was raised in an absence of a fatherly figure and without the knowledge of his biological dad, Eileen never let him feel the emptiness. She has always been the backbone of her sons. 
Also Read: Freddie Freeman Biography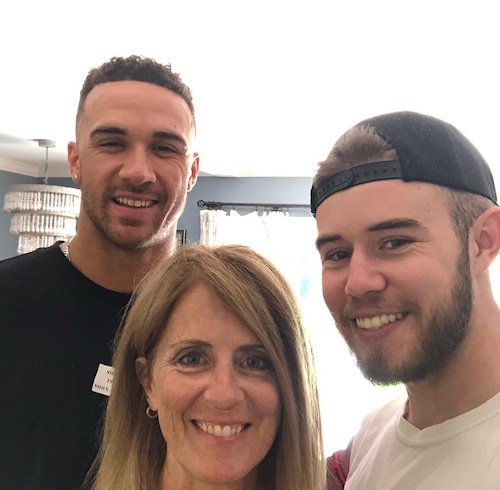 When Jack was 6 months old, his mother first introduced him to baseball. Eileen used to hold Jack on her lap at Dodgers games until he got his own ticket. Likewise, at the age of 5, he found a tee-ball team near his home and eventually started playing baseball. 
His mom saw baseball as the door for Jack that he could open and walk through after his youth team won a weekend tournament when he was 7 years old. 
Eileen always knew what was best for her sons and despite being a single mom, she never backed down from anyone and stood against anything wrong. 
See Further: Matt Carpenter Biography
Even during Mother's Day, Eileen used to wait in her car at the parking lot with Grady in the back seat waiting for her son to finish baseball practice preparing for the playoffs. 
Additionally, Jack's adoptive mon Eileen is a senior director of corporate finance at NBC Universal.
Does Jack Flaherty Have Siblings?
Yes, Jack Flaherty has a younger brother named Grady Flaherty who was born on 18th January 2000. 
His younger brother is a Gonzaga University graduate with double majors in Human Resources Management and Management Information Systems degree. Previously, Grady attended Havard Westlake School.
Also Read: Buster Posey Biography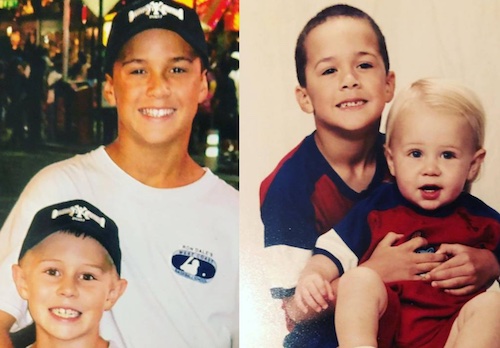 Currently, Gady works as a sales representative at E&J Gallo Winery. 
The Flaherty family of 3 seems to share a close-knit connection. 
Shortly after Jack's younger brother was born, the Flaherty siblings were taken to a child-care centre on the Universal Studios lot in Burbank, California, where their mother worked.
For More News, Entertainment, Follow CelebWikiCorner.